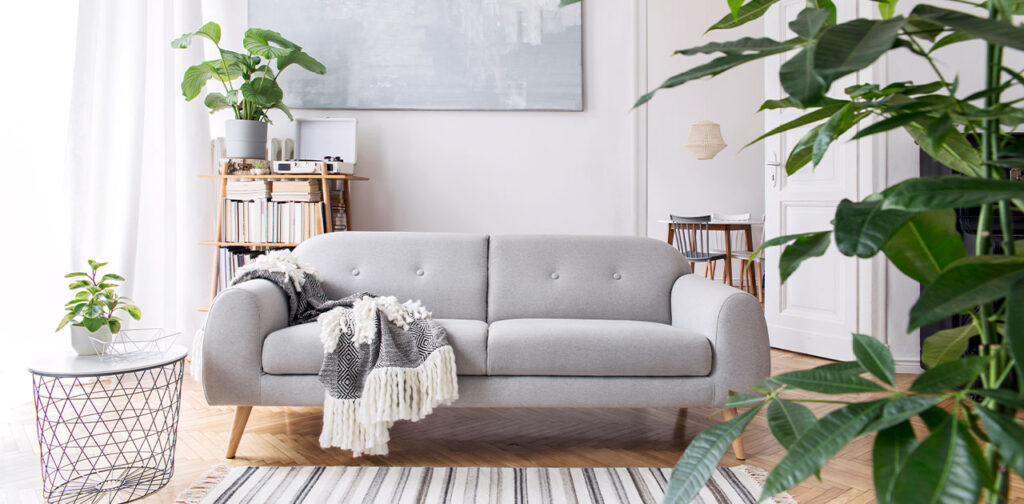 How to prepare for a paint job while in escrow
Your real estate agent—and contractors—can help you during closing paperwork and escrow holdbacks
If you've never bought a house before, it works a lot  like this:
You and your real estate agent travel around looking for the right home.

When you identify a home you like, your Realtor will help you put in an offer by looking at the home's value, neighborhood, and other factors.

If the seller accepts the offer, you move into the closing paperwork. This involves both the buyer and the seller putting money into escrow. Buyers usually put $1,000 in earnest money to show good faith on the purchase agreement. 

You'll work with your bank or mortgage company to develop a personal loan or mortgage for the purchase. 

You'll also get with a home inspector for a home inspection report that details what's wrong with the house. Some things will be necessary repairs, and some things are nice-to-have-done repairs.

The seller may put money into an escrow holdback to make repair requests made by the buyer or lender.

Once the buyer, seller, and lending services agree that everything is in order, the real estate transaction completes on a designated closing date.
This is an incredibly simplified process, as your bank might decline a loan in the mortgage process. The appraisal may come back with wildly different values for the home. Or homeowner's insurance may come back with a surprising amount on a quote that changes your escrow payments. 
But perhaps the most significant sticking point in the home buying process is the home inspection report.
Both the buyer and seller should get an inspection report to review carefully
All parties involved in buying and selling a home will look carefully at the home inspection report. Usually, the buyer pays for a neutral, third-party inspector to look at all parts of the house after the seller accepts the home buyer's offer. 
Home inspectors are trained to find things most people could never imagine looking at, such as the underside of the roof in the attic or specific issues with the water heater or air conditioning units. 
Once their report comes back, the buyer has to decide with their real estate agent which things they want the seller to fix, what to ignore, and what they think warrants a reduced price either because you can fix it later or you just want a better deal. 
The most serious issues are usually:
Wiring

Plumbing

Roofing

Flooring

HVAC and heating/cooling units

The water heater

Building code violations

Chemical hazards, including mold or severe mildew

Pest infestations such as rats or termites

Fire or electrical hazards

And water damage
The paint inside the house is rarely a serious issue unless it contains lead or has severe water damage where mold is present. Both present a health and safety issue, but finding lead paint is rare in the modern era.
The exterior paint, however, can be a severe issue. The exterior paint on your new home could require approvals by a community or homeowners association, and it protects the structure of your home if significant areas have worn away. 
As major defects go, needing a fresh coat of paint isn't the largest issue, but it might warrant an escrow holdback agreement or a reduction in the estimated cost or purchase price of $3-$5,000, depending on the size of the house.
What is an escrow holdback agreement?
Escrow holdbacks are an incentive for the sellers to fix issues with the house during the escrow or closing period. They are most commonly used for weather-damage issues, such as issues with decks, driveways, exterior paint, fences, exterior window treatments, gutters, severe landscaping problems, and pest treatment.
An escrow holdback is usually prompted by the lender and is a set of funds placed into an escrow account by the seller. In some cases, like in California, state law requires a home inspection on things like septic tanks, which can trigger an escrow holdback for repairs if an issue is found.
The escrow account is usually maintained as part of the lending services provided by a bank. The seller can recover their escrow holdback funds by making certain repairs agreed upon by the lender, buyer, and seller in an agreed-upon timeframe. The sooner the repairs are done, the faster they get their money back.
Escrow holdbacks also incentivize sellers and their contracts to do the job well. If, for instance, the backyard fence or home exterior needs painting and the job was done poorly—such as using the cheapest paint and only one coat— the lenders or buyers may walk away or argue the property purchase agreement isn't met. Once the buyer or lender's repair requests are made, the escrow holdback is lifted, and the escrow funds are returned to the seller.
Differences in lenders and escrow holdback agreements
Different lenders have different practices for an escrow holdback. FHA loans won't allow an escrow account to exceed $5,000 in repairs. VA loans may require you to put up 150% of the cost of repairs. Lenders often have internal policies that impact the escrow holdback, such as stopping the deal entirely if the seller refuses to make repairs.
Likewise, some mortgage companies may have policies that focus on some issues over others. A bad paint job—as damaging as that can be to your home—may not warrant as much attention as leaking roofs or bad plumbing.
Get a professional painter to help resolve your home inspection report
Whether it's a large project or a small one, Woodiwiss Painting has been helping people with newly purchased property get walls, exteriors, fences, patios, decks, gazebos, and other indoor and outdoor surfaces ready to go.
Whether you want to look good for a home appraisal, improve curb appeal to buyers, or complete repair requests while in a repair escrow holdback, Woodiwiss can do it properly and within your agreement's time frame.
Don't delay your closing date or home sale: contact us to get started.