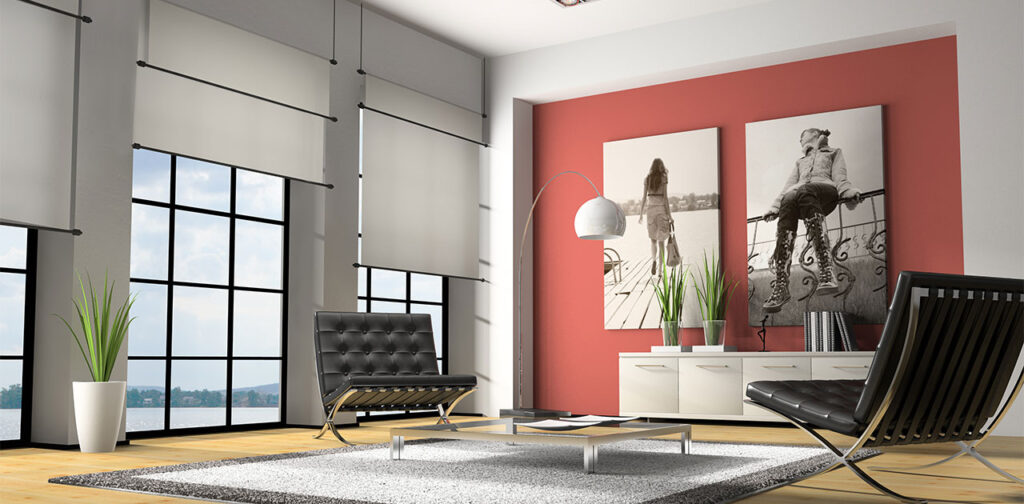 Why is it so expensive to paint a house? Can't it be done for less?
You can paint the house for less or even do it yourself. But services have value.
Tell us if this sounds familiar: 
"Ohhh, just look at the price of a gallon of gas!"
"They want $8.99 a pound for ground beef!"
"That car cost them $22,000! Why for that amount of money…"
You can just hear your grandmother or grandfather saying these things, right? As some of us get older we might hear ourselves saying a few of these things, too.
Thing is, stuff and good help costs money. That's not exactly news, but paint is stuff and professional painters are helpful. And they cost money. 
So the next time you wonder, "Why is it so expensive to paint a house? Why are there so many estimates at all these price ranges?" Remember this: the economy is working as it should. Those price signals — from the guy with a solo truck or us with several teams of painters — reflect their value or lack thereof. This is how it should work.
A fair price for a paint job is in the value of the service you receive
A paint job is a paint job. But a good quality paint job is better, right? And if you've never had an estimate for your home's exterior paint job or an internal paint project, you might not have a sense of what's fair or "good".
Higher quality paint, power washing, knowing how to apply primer and handle prep work, having the equipment to handle larger jobs like the outside of a two-story house, and labor costs that reflect better talent and performance good painters provide adds up. 
You can — and should — get multiple bids for your house painting project. And ask your contractor specific questions:
What makes your service better?

Will you have all the materials needed? Will I need to get anything?

What if we encounter damage or unforeseen additional costs? What might we miss?

Can you help me choose colors? 

Are there ways to save money on paint or labor costs?

Do you have insurance?
It's easy to focus on the total dollar cost, but as a pound of ground beef can come with different fat content, or a gallon of gas can come regular or premium, some differences might mean more (or less) to you.
Setting expectations before you paint a house
If you've never painted a house before, particularly exterior paint jobs or as part of a larger construction project, you likely have an idea of what you're in for. But if you ask someone who has done it they'll likely tell you the things they never thought about, messed up, endured, and struggled through. 
But for most of us, painting the house is a lot like changing the oil in the car: you can probably do it, but it's faster and easier to have someone else do it. 
Hiring movers is another good example. If you've never hired movers before, the first time you do they feel magical. It's the kind of expense you're left wondering why you never hired them before.
"Worth every penny."
"Saved me a ton of time that I was able to use elsewhere."
"Saved all my furniture from being wrecked like the last time I tried to paint."
"Doing the whole house would have taken me months. These guys did it in a couple of days."
"My wife was after me to get the house painted, but I could never get to it. Didn't want to, either. Hiring pros got it done."
These are all things people tell us or share after we help them. 
When you're paying a professional painting company like ours, you're paying for a result. And like a price for any good or service, the price generally reflects your quality and expectations for a contractor, their skill, talent, materials, and more.
Yes, it costs more money. But you get more for it.
We know what goes into good, quality paint
When our crew arrives, we save time not only by experience but also by knowing how many cloths to bring to protect the furniture. 
We've accurately calculated the amount of paint that's necessary so we don't make multiple trips to the paint store. 
We know how to handle darker and lighter colors, or where to stand and position ladders. 
We know what grit to use sanding down rough spots in a wall, or the material requirements to decide between latex or oil-based paint. 
And while we don't run into it much here in the East Bay Area around Alamo or Walnut Creek, we also know how to handle lead paint if we encounter it.
A lot of people approach a paint job and think one coat's enough. Two coats is double the work and twice as much paint, so maybe we can use less paint and save money? It's just not true. We know the interior of your home will thank you for using two coats, and you will notice it once it dries if you only use one coat.
We also know a fresh coat of paint in any house painting project is disruptive, often personally and professionally for those who work at home. We've gotten really good at juggling a project's personal and material needs, working room-to-room on your schedule, and minimizing disruptions as best as possible.
A professional painter comes insured, too
After all the prep work, painting, second coats, and other materials, a great professional painter comes bonded and insured. So if the project goes south, someone gets injured, or damage is done where it shouldn't have, you know they've got something backing them up. 
"What could possibly go wrong besides spilling paint?" The potential for fire is relatively high between the shuffling of equipment and supplies. Rags soaked in oils or chemicals can combust. Heaters may be at work during the winter months. Plus, people inside or around the house can trip and fall. There are risks, even if it's just getting caught on a loose nail. It's rare, but it can happen.
In our experience, competing independent contractors with much lower prices save money in two places: using lower-quality paint that leads to lower-quality work and skipping the insurance. Woodiwiss Painting doesn't skimp on either.
Get started with a free consultation so you can see the difference in prices and service
"Best decision I ever made" is what we hear most from our customers. Whether you've got a two-story home that needs a fresh exterior coat or a multi-room one-story ranch-style house with an interior needing freshening up, we've got you covered.
When you hire Woodiwiss Painting you're hiring contractors who get paid living wages that sustain families here in the East Bay. You're also getting people skilled at every part of your home, from trim, siding, doors, outdoor surfaces, indoor walls, and more.
Yes, you'll pay more for us than a lot of competitors. But unlike your grandma wondering how the price of beef got so high, this is one price that makes sense.
Get started on your house painting project by calling (925)-595-3081, emailing [email protected], or messaging us online.