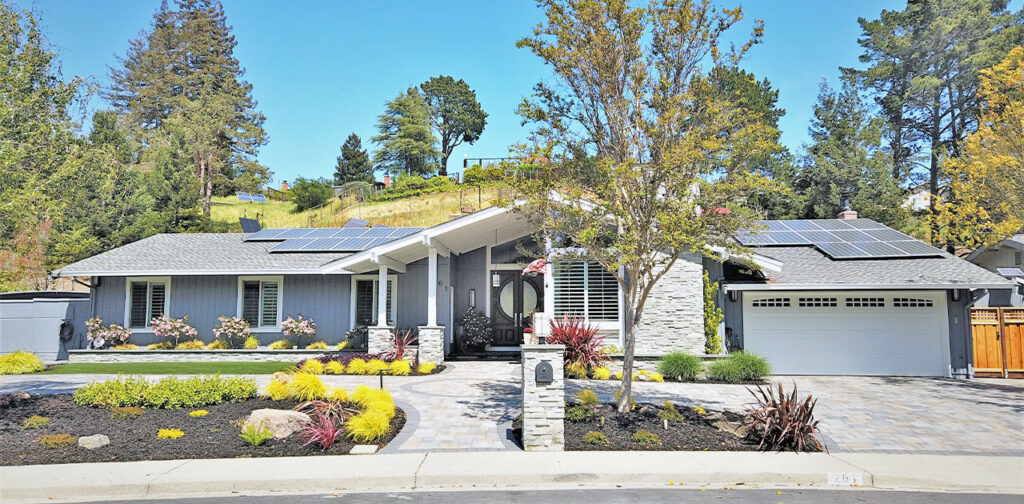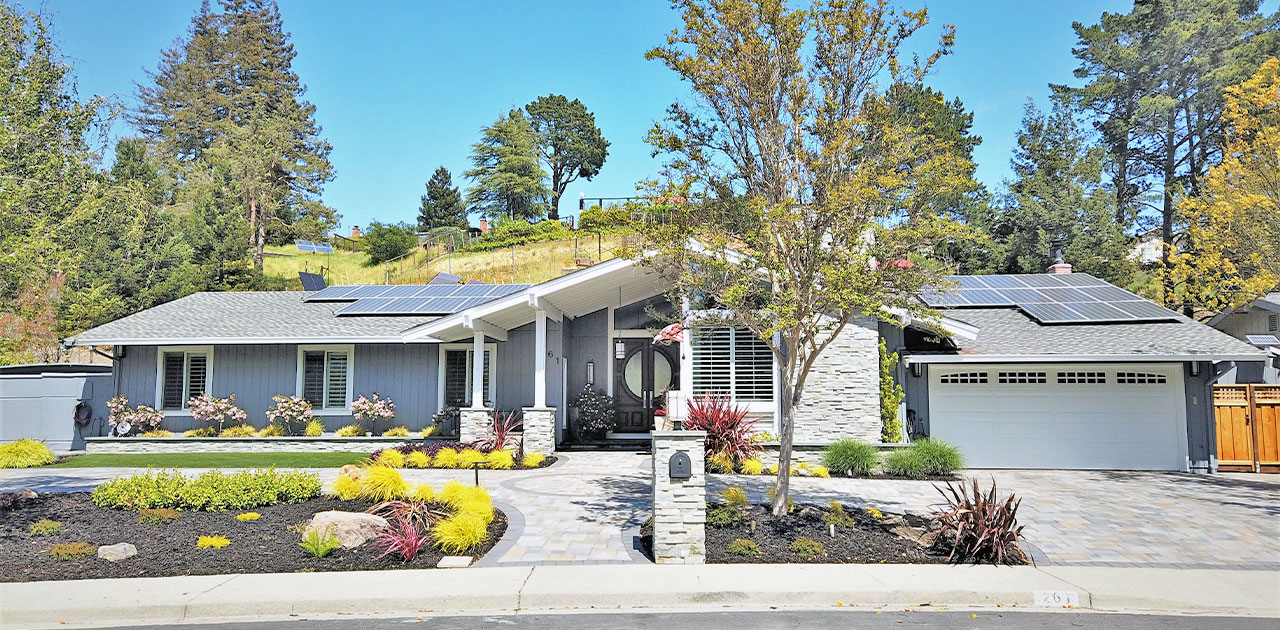 6 ways to improve your curb appeal in Walnut Creek, CA
If you want to sell your home tomorrow or next year or never, having a house that looks great and makes you feel good is something everyone can care about! 
You'll feel a sense of pride and your neighbors will appreciate the new view when you improve your curb appeal.
All throughout Walnut Creek people are planting shrubs and flowers, rearranging flower pots, getting new shutters, painting the exterior of their house, and installing new number decals or letters on their mailboxes.
Six ways to improve your curb appeal in Walnut Creek, CA
1. Paint the front door
The front door is one piece of the house, you can probably paint it yourself on a weekend, and from the curb or walkway it really makes a difference. Choose a color that's distinct from the rest of your home. It adds contrast and visual continuity to your home. 
Just make sure the paint is high-quality so it withstands the sun and rain. This is especially important if you choose red or orange-based paint. Those colors fade the fastest and the paint needs to be able to withstand the UV. 
Avoid blacks and other dark colors if they get a lot of direct sunlight, too. This can help keep the temperatures under control and won't burn your hands.
If you don't want to paint it yourself or don't trust yourself to not mess up the trim, siding, or masonry, give us a call at 925-595-3081.
2. Expand or improve the porch
If your home has a front porch, consider expanding it to go around the corner of the house. 
Or, if space or zoning doesn't allow it, consider ways to "expand" your existing porch with new screens or windows. Take the time to make your porch someplace you want to sit for long periods of the day and you'll feel like you just added a whole new room to your house.
Painting the porch floor and siding can be a useful way to improve that side of the house, too. 
3. Paint the house
It sounds obvious coming from us, but painting the house speaks volumes. Depending on your zoning or permit requirements, you don't always have to choose a new color. A fresh paint of the same color can make many colors, like white, yellow, and blue, seem like a whole new color again.
4. Improve your walkway
Even if few people ever walk up to the front of your house, know that at least the mail carrier will! If you don't have a walkway, consider digging a shallow path filled with stones or pavers. 
New lights or replacing old light bulbs helps a lot. Just be careful with solar options — they tend to be flimsy and can fall over in a strong wind making everything appear crooked. And the solar panels will need to be cleaned off from time to time, too. Otherwise, the lights won't charge enough to last through the night because of dust or shade on the solar cells.
5. A new mailbox
Speaking of the mail, a new mailbox is a great way to change up your curb appeal. Doubly so if your mailbox is actually on the curb. 
Assuming regulations allow it, consider swapping it for a smaller but better-looking mailbox, or a much larger one. New letters or numbers on the side of an existing mailbox can also help. 
Painting a mailbox is a great way to turn a wood or metal box into something sharp and unique on the block, too. If you can't paint the mailbox because of local regulations, waxing them is a great way to make a metal one gleam. Grab some wax you'd use for the hood of a car and apply a bit to the mailbox to make it shine.
6. Trim the trees and landscaping
If the landscaping outside your home is starting to look a little rustic, trim them back or plant new vegetation that adds symmetry and balance to your home.
A fast-growing bush that's become large on the right side of your house might make smaller, slower-growing items on the left look out of place. Balance this out with something of medium size and growth in between. 
You might also consider ways to add a flower or vegetable garden to the front of your house. Done in attractive and neat garden beds, they can look really nice and make for a good summer project with the kids. Kits are available with pre-made and pre-cut beds that assemble like adult-size Legos!
Want help improving your curb appeal? 
If you're unsure of another idea, or want help with one of these, we want to hear from you. Get the best house on the street by calling us at 925-595-3081 or contact us online for the home of your dreams.